It is easy. Here is a step-by-step guide through the process:
Sign up with or log in to your Gambody account.
Click on your account name in the top-right corner of the website, select "Affiliates".
Generate your Referral Id in the field with the same name.
Once you have your Referral ID you are ready to start your Affiliate Program.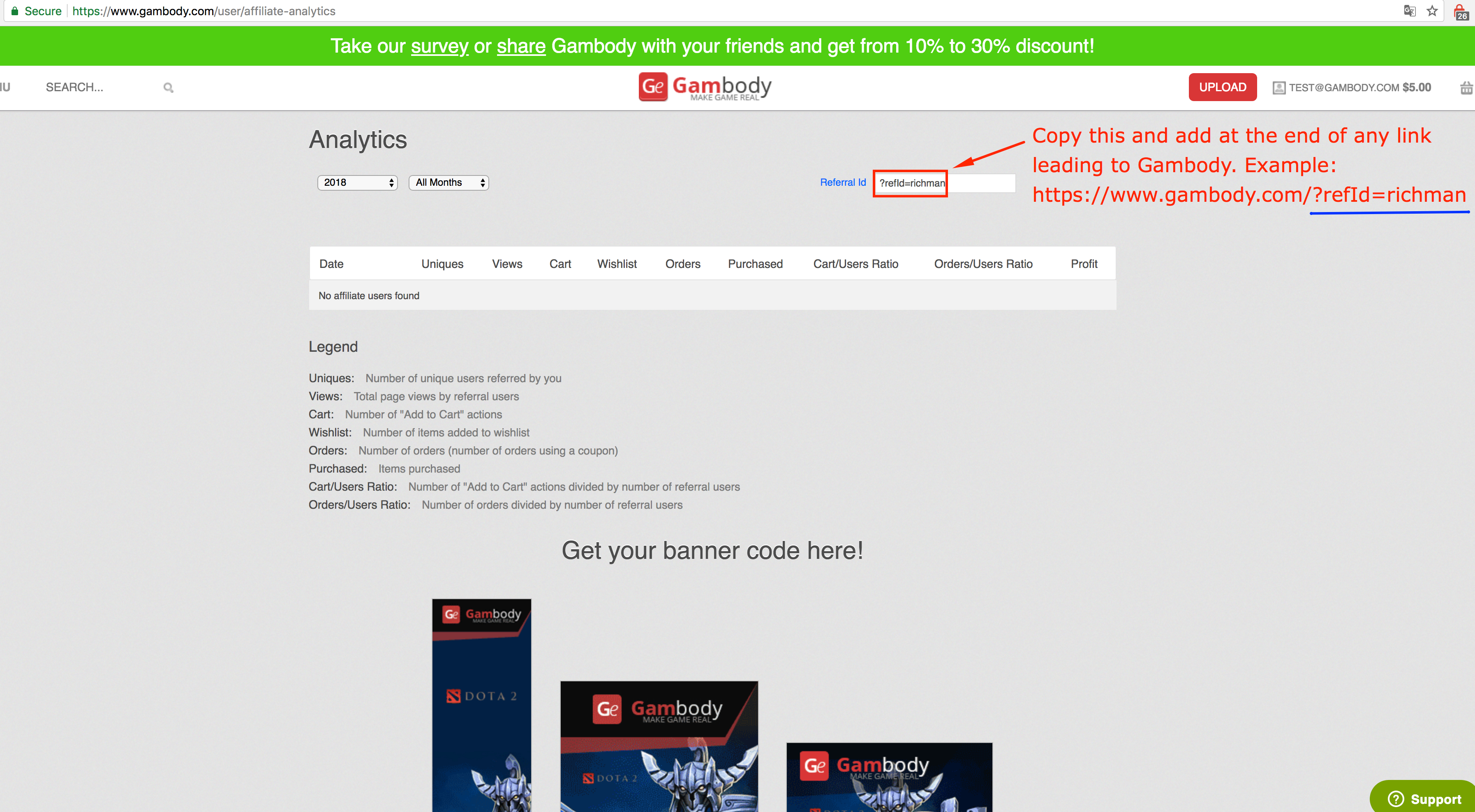 Moreover, on your personal Affiliate page you will be able to track the statistics of following the links with your Referral ID, get a unique discount coupon that you will be able to share as well (by requesting Gambody Support Department to generate it) or choose the Gambody banner that can be placed on your personal website.